The fierce pace of development and competition in electronics markets drives a constant demand for thinner, lighter, more energyefficient devices. To meet these challenges, manufacturers need to make products that are cost-effective to produce, yet meet consumers' expectations for style, ease of use and sustainability. SABIC's materials are the foundation for the next generation of electronic devices.



For close to 60 years, SABIC has worked with automakers and their suppliers to optimize solutions with these materials and help the industry overcome some of its toughest challenges. This tradition continues today, with a materials portfolio that is as broad as ever. Chances are we have the right chemistry to meet your needs.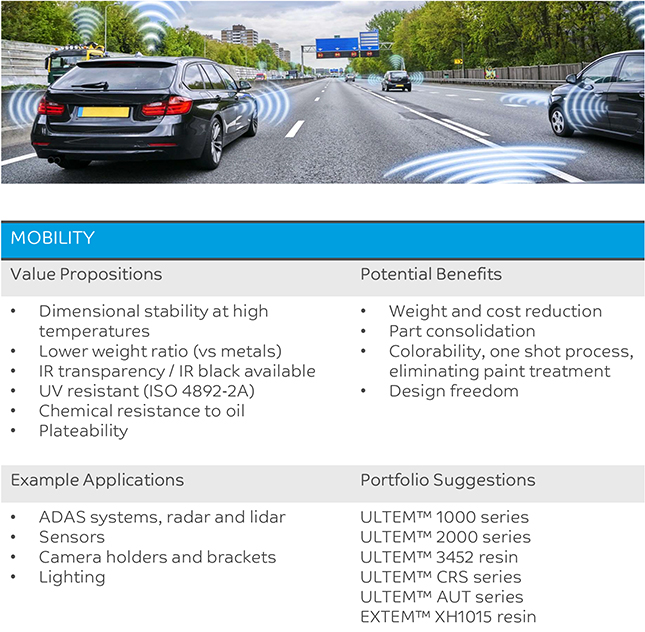 SABIC understands that "close enough" isn't good enough in the mass transportation industry: you need materials that have been specially engineered to provide precise levels of performance. Heat resistance, impact resistance or chemical resistance must combine with color, aesthetics and manufacturability. Strength and durability must marry with UV resistance and regulatory compliance. For all this and more, turn to SABIC. We speak your high performance language.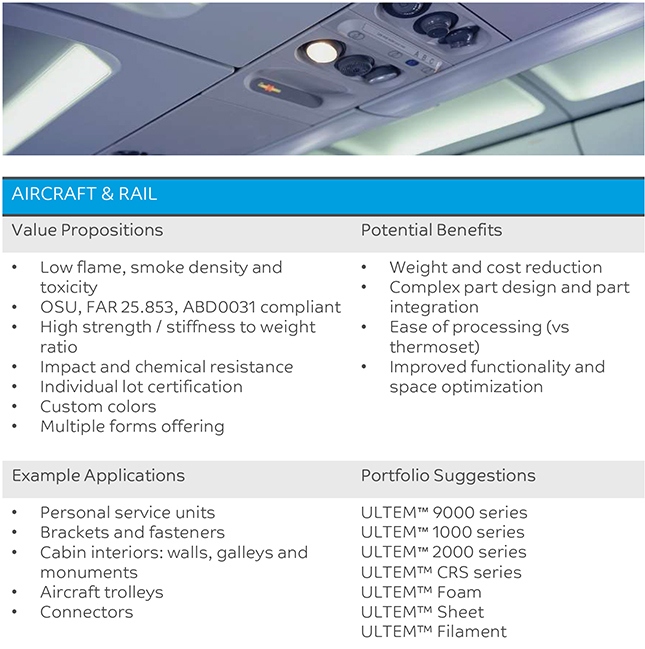 As a materials and technology leader in the healthcare industry, our dedicated, global healthcare team works closely with our customers to help them achieve success with differentiated applications by providing a broad healthcare materials portfolio with a solid Healthcare Product Policy. Our state-of-the-art T&I facilities helps to address the industry's challenges by developing new technologies and advanced materials.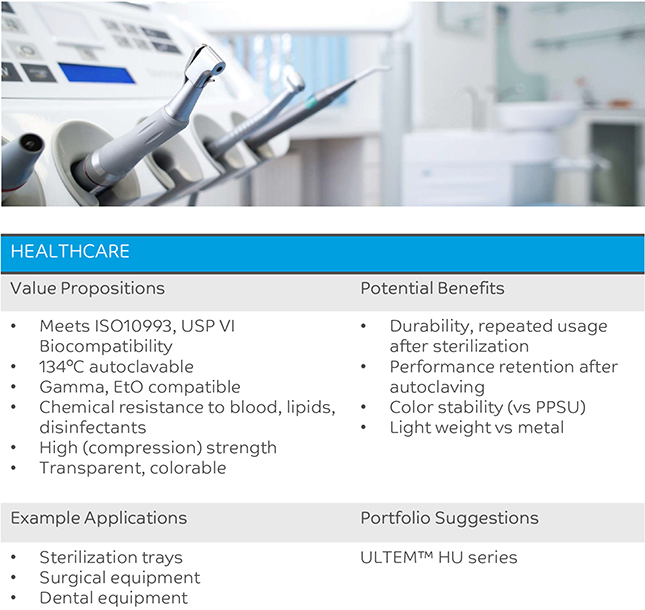 Both in home and in work environments, there is an increasing interest in smart home applications and appliances with the need for solutions in connecting these systems and interoperable standards. Keywords are, and will continue to remain: long-term performance, comfort, serviceability and sustainability.